Debbie Park-Boussu, PO Box 304, Cherry Plain, NY 12040

                                     518-658-2178

D. Park Studio

the creative​ works of

Debbie Park-Boussu

This is one of many beautiful works created by oil painter Debbie Park-Boussu who specializes in the dramatic with the intention of finding her own bliss as well as making other viewers and costumers happy. 

This stunning bouquet of sunflowers was grown in the flower bed dedicated to Wanda Fairbank, the artist's mother.

"Wanda's Garden" reproducions are offered in high resolution giclee prints  on quality archival paper or on canvas in several sizes.

Visit me regularly as new work will be added.

Please contact me for further information if interested in purchasing one of these prints or originals.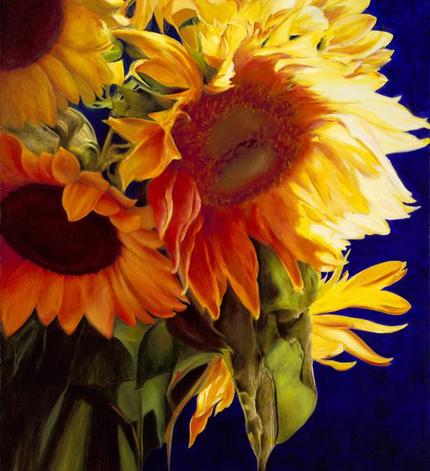 Double click here to add text.